Let's Get Real, Personalized Gifts are the Real MVPs of Valentine's Day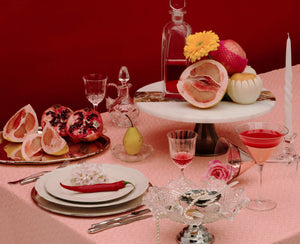 Valentine's Day is coming up and it's time to start thinking about how you're going to win the heart of your special someone. And let's be real, a personalized gift is the ultimate way to score some major love points. But with so many options, it can be tough to know where to start. That's why we've put together a list of things to keep in mind when shopping for personalized gifts for Valentine's Day.
1. Know your love's style: Is your love workaholic or an outdoorsy person? Do they prefer muted or bold colors? Knowing their style will help you choose the perfect personalized gift that they'll love. And let's face it, nobody wants to receive a gift that just gathers dust.
2. Get personal (duh!): Personalized gifts are all about the details. So, think about what makes your love unique and choose a gift that incorporates that. It could be a special date, a nickname, or a funny inside joke. Basically, the quirkier, the better.
3. Be thoughtful: Think about the things your partner likes to do and choose a gift that they can use in their everyday life. For example, if they love to stay hydrated, a personalized water bottle would be perfect. If they love to spend time outdoors, a personalized picnic cooler would be a great choice.
4. Make it heartfelt: Personalized gifts are all about the message behind them. So, take the time to add a heartfelt card that will make your love smile every time they use the gift. And who knows, it might just make them fall in love with you all over again.
5. Have fun with it: Personalized gifts don't have to be serious all the time. You can add a touch of humor or quirkiness to make the gift fun and unique. Because let's be real, laughter is the best medicine, and it just might cure the Valentine's Day gift-giving blues.


With these tips in mind, you'll be able to find the perfect personalized gift for your love this Valentine's Day. And remember, it's not just about the gift itself, it's about the thought and effort you put into choosing it.
So, go ahead and show your love how much you care with a personalized gift that'll make their heart skip a beat! Happy Valentine's Day, lovebirds!